Post by Bestie on May 30, 2011 15:30:04 GMT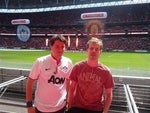 That is F'ing hilarious. Love Percy P. 3!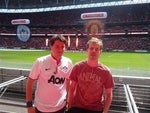 yeah agree with patrice, the attitude era is generally regarded as ending at mania 17. Explain when wrestling was dead then tatty, cos u said attitude era killed it, but now it's good-great, so when was it dead?
tatty mate, people don't think wrestlings shit now just because it's not the attitude era. i know when you watch clips on youtube and that, that people make lots of comments about missing the attitude era, but a large section of the attitude demographic was still in tact til at least 2004, when i feel the WWE had a product to rival the attitude era, (lets call it the A.E.), once WWE put the botched Invasion angle behind them
as pat touched on, from about 2004-2005 onwards, the in ring style has been slowed right down, the promos are over-scripted, in general the whole thing is massively over-produced. The consensus among many of the veterans is that no-one 'works' anymore, they 'perform', difference being that when you 'work' you listen to what the crowd is and isn't responding to and work with it. when you 'perform' you run with what's been drawn out behind the curtain, regardless of whether the fans are into it or not. same with the wooden, generic promos. People learned to talk in the past cos they were told, you two are having a match, go out and talk and sell some tickets. at the absolute most, they'd be asked to mention this or touch on that, the rest is up to you. thats it.
but that represents an element of risk, and the company doesn't generally take risks anymore, everything is safety first
Fair play though if you're enjoying it, thats all that matters i spose, i'll continue to read spoilers and watch the rumble and mania, at least til taker is retired. after that there is NOTHING left for me. I was excited about Sheamus, he could be a huge star, but that prick in production Kevin Dunn has taken a massive shit on him. That was the last fucking straw for me
I think tatty can see the comparisons being made between today's product and the Attitude Era stuff. Today's stuff really doesn't stack up, and the comparison automatically sees it being regarded as shit.
You're exactly right about the working vs. performing point and the 'old form' of having to sell your matches. I don't mean put over etc. in the ring, I mean the actual ticket/P.P.V. sales. In that regard, both the lack of competition and the sheer size alone of WWE has been a massive hindrance. I honestly believe if a half decent national federation could break through we'd see a much, much improved product.
The 'Trice point about TNA is also summat I agree with. It was all going so well until they tried to go Teddy Turner and explode without gunpowder. E. G. Russo and Bischoff.