Post by swimmityswim on Oct 20, 2015 11:48:22 GMT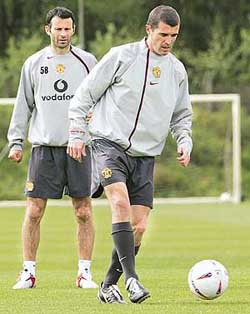 actually couldn't disagree more with the idea that we've been mismanaged in the transfer window. we probably could have done more, but mismanaged?
not to quote LVG but "it's a process". there's no way we could have signed all of schweinsteiger, schneiderlin, darmian, blind, rojo, shaw, herrera, martial, ADM and falcao in one window. as it stands we have quality, cover in most positions and experience. LVG couldn't predict what would happen with ADM and with less expectation on falcao we took a risk. as it stands i think most of us believe we are another 2/3 incomings from being complete with few outgoings expected.
id be shocked if one or two of these (probably big) incomings have not been pre-negotiated in the window just gone with a view to them coming in later.
the work overhauling this squad has been extensive and in my view impressive. the last window has successfully built on the first window and i believe his final summer window will do likewise.
id agree we are light on numbers but with certain players i reckon LVG thought if i get an offer just pull the trigger to get them out rather than leave them hanging on for years like anderson.
that being said, it's entirely subjective and of course everyone's entitled to their opinion. that's mine.